Social Media Optimization and Management
Real Social Media Management and Reporting – Account Management by Human Beings at DMH, not Software
At Digital Media Hero, we believe that no digital marketing campaign will ever be successful without the employment of social media. They say that word of mouth is the best form of advertisement that your business can ever have and we cannot agree more! With the help of social media, any one can boost their business through this type of marketing, but on a much more massive scale.
As beneficial as social media marketing is, venturing into the world of social media marketing can be a daunting and tedious task for business owners. You may have the dedication, commitment and passion for your products and services, but do you have any idea on what keywords to use to make your business more appealing and findable by your existing and potential clients? If not, then allow Digital Media Hero to be your spokesperson!
Our team of expert digital advertisers will work with you in building and establishing strategic techniques that can help build an audience for your website. With our years of experience, we have mastered the art of communicating effectively with people and we know that we can give your business a voice that will be heard over the noises of other businesses. Our innovative systems, creative techniques, and practical approach can help establish brand awareness, improve your communication with your customers, generate leads, and ultimately boost sales.
With the help of our group of social media experts, we can help establish the trustworthiness and reliability of your brand on all the various types of social media platforms that we have today.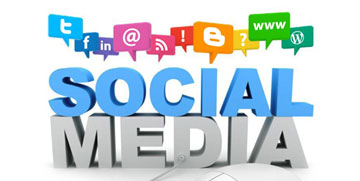 Facebook – Increase Likes and Increase Sales with SEO Companies Orange County
Facebook is considered the king of social media platforms today. This social media platform is used by people of all ages and from different corners of the world. With almost all businesses marketing in Facebook nowadays, your business needs to have the right kind of Facebook promotion and that is what you can get from Digital Media Hero. Our social media experts know the ins and outs of making your business stand out on Facebook and they can help to configure and optimize your Facebook page to ensure that it will reach out to the right people that your business is targeting.
Twitter – Gain More Followers
With the increasing competition in the business industry today, there is a great need for businesses to establish a personal relationship with their target market. Nothing can get more personal than being with them on Twitter 140 characters at a time. Digital Media Hero is here to help businesses to extend their customer reach and to build a personal connection with clients. Our social media experts can make the most sure your business gets all of the benefits that Twitter marketing has to offer.
Pinterest
Pinterest is quicly attracting more and more users because of the charm and appeal of photos, creative boards, and it is a great way to lead clients to your website. The Pinterest experts of Digital Media Hero can help businesses to set up a Pinterest account, optimize their Pinterest page, and regularly update its content.. More than that, we can help them to monitor and evaluate the results of your Pinterest promotion.
Instagram
Instagram is starting to be the next biggest social media platform today. With Digital Media Hero, your Instagram marketing will be taken to a whole new level. Our expert Instagram consultants will not just post the most attractive and engaging photos – they will do a necessary keyword research and thorough analysis to ensure that your Instagram posts will have the most effective hash-tags which will attract more clients to your products and services.